M32 / M20 Gearbox Information / Repairs / Rebuilds / Upgrades
Information
There is a very common issue with these gearboxes. The symptoms can vary- some complain of whining but no movement in the gearstick, whilst some complain of movement but no whining! Generally this is what you should be looking out for:
– When disengaging the clutch in 1st gear when pulling away, whilst holding the gearstick, it will move back into your hand, sometimes by 10-20mm! (the greater the movement, the worse the problem)
– When applying the accelerator in 5th or 6th gear,  the gearstick 'twitches' in comparison to 3rd and 4th, which won't twitch (although in rare cases there can also be twitching in these lower gears)
– Whining sound coming from glovebox area in 1st, 2nd, 5th and 6th gears
– Specifically with the Corsas, when turning right at 30mph+ you get what is best described as like a disc rubbing noise
The gearbox problem which results in all of the above symptoms is a result of one bearing – specifically the bearing on top of 6th gear. The bearing rollers wear, which causes the movement in the gearstick, and the whining is caused by pits in the bearings.
It is also quite common to get a constant whine in all gears, regardless of whether the clutch is engaged or disengaged, and which intensifies with speed. This is caused by pitted pinion bearings.
The 2010-2012 gearboxes have seen more issues with pitted pinion bearings than earlier versions – this is due to GM changing the bearings to FAG and NGBC, as opposed to the earlier Timken bearings.
Bearing failure can be caused by a combination of things, mainly: poor gearbox design; oil temperatures which can exceed 115 degrees C, and failure to change the gearbox oil according to the service schedule.
It is commonly thought that high torque output causes the bearings to fail on remapped cars etc. – but this simply is not the case. We have cars running 350-400lbft without issues, yet we can see low output engines (1.3 CDTI / 1.8 non-turbo etc) experience issues. It is true that the greater the power, the more heat will be generated, but a high percentage of the cars we repair are run-of-the-mill cars, which still run into gearbox issues. Essentially, doing long distances on the motorways, during which 95% of the time is spent in 6th Gear, transfers the engines torque all the way down the input shaft, across to the 6th Gear (closest to the end on the output shaft), and then back down to the final drive.
The bearing which commonly fails and causes issues sits on top of one of the two output shafts on this 6-gear gearbox. Gears 1, 2, 5 and 6 are all on this shaft – hence why the issues typically manifest in these gears. Reverse and 3rd and 4th gear are situated on the other output shaft. In extremely rare cases we have seen issues with these gears instead, but this is only the case for >1% of repairs we have carried out.
When driving with the gearbox issue, we advise to use avoid using 5th and 6th and stick to 3rd and 4th gears mainly, as this will transfer the engines torque across the other output shaft, taking load off of the failing bearing.
If left unattended to, the outer bearing race can start to spin, which causes the casing to wear, which can then eventually punch a hole in the casing. Once this happens, it is highly unlikely that we will be able to repair your gearbox, due to the internal damage caused. Our advice is therefore to always catch the issue early, and book in for a repair as soon as possible in order to avoid further damage and associated costs.
It is also worth bearing in mind that failure can occur over time as well as mileage- if your car has failed with relatively low mileage, it could be down to the age of the bearings rather than the number of miles covered. It is equally possible that a high-mileage new car and low-mileage old car would fail.
Another issue we see with the M20/M32 gearbox are issues with 3rd and 4th gears- popping out of gear or crunching into gears- this is often down to either a bent selector fork or damaged engagement gears. Check our repairs section for pricing.
Generation 2 gearboxes were released from MY12.5 (2012 – 6 months in), although some cars were not installed with these until 2013+. These 2nd generation gearboxes come complete with improved oil galleries and, more importantly, larger bearings (55mm vs 62mm OD) with dramatically bearing contact increased surface area.
Repair
Having carried out in excess of approximately 1000 gearbox repairs over the past 7 years, we are pleased to be able to offer one of the best warranties on work carried out. This is a 1-Year or 18,000 miles warranty; subject to terms and conditions. We use bearings manufactured by Timken/SNR, who are the leading bearing manufacturer to the automotive industry. We also use a high gear grade gearbox oil- Fuchs Titan Sintofluid 75w80
We can offer the below repair services as while-you-wait, same day repairs.
Bearing Replacement:
Normal bearing replacement service – includes replacing all 6 bearings, which consist of: the faulty '6th gear' bearing; 4th gear output shaft bearing; both input shaft, and both pinion bearings. This involves removing the complete gear set from the car, removing both input and output shafts/gears sets, and replacing the inner and outer races. Casings are cleaned and a full inspection carried out.
£599 – Drive in, drive out. This service is available for while you wait customers
£450 – Gearbox supplied
Generation 2 Retrofit service – includes installing a new genuine GenII GM casing with larger bearings, installing with our Bosch M32 special tools to ensure professional fitment of the retro installation. This service requires full gearbox removal, therefore a while you service is not offered. Prices do not include gearbox removal.
We can also offer a 'top casing only' service, leaving the current bottom bearings, and installing only the '3' larger bearing for the retrofit.
£350
Full gearbox overhaul- stripping gears shafts completely down, cleaning and installing with all new bearings and drive shaft seals along with the retrofit.
£660
Please note these prices are subject to gearbox removal costs- there is no extra labour charge to install a LSD or clutch kit if supplied by WGM.
Astra H – £300
Corsa D – £200
Gear Selection issues
Gear selections are completely different issues to the bearing issues, and are not related in any way.
If these repairs are carried out at the same time as any of the above repairs, no extra labour costs will be charged.
We have put together a repair kit for 3rd and 4th gear selection issues. This consists of new genuine 3rd gear, 4th gear, hub, 2x synchro ring sets, which solves the common(ish) issue with these gears. Sometimes it may also be required for us to replace the selector fork (£50).
£430/ additional £150 at the time of gearbox repair
For 2nd Gear selection issues we replace the 2nd gear and hub, again with genuine parts
£380/ additional £100 at the time of gearbox repair
All Prices include VAT, parts (as mentioned) and labour
upgrades (if fitted at the time of repair)
MTech short shifter – £145 (Q Shift) / £100 (L Shift)
3J limited slip differential (LSD)  – £890 gearbox out cost / £1000 with normal repair (including bearings)
6th gear ratio change – £90 (£150 If ECU cruise control programming required)
Gearset ratio change –  (please enquire)
Gearbox oil breather – From £130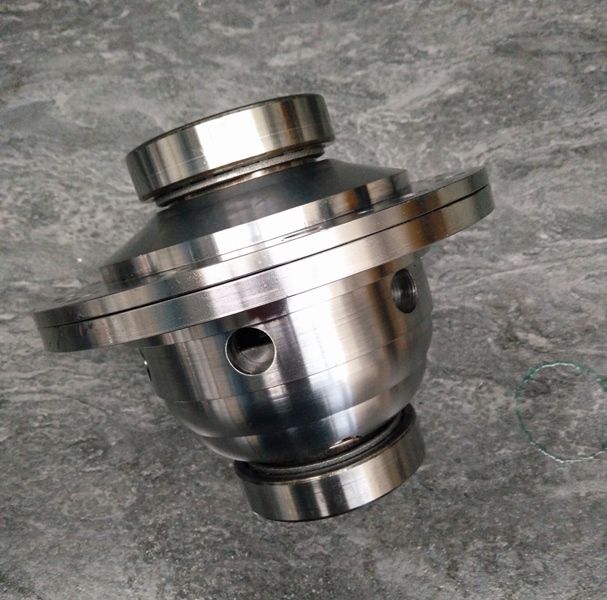 The 6-Speed M32 / M20 Gearbox is fitted in the following models (some may not be listed)
Vauxhall:
Astra H 2.0 Turbo VXR Z20LEH
Astra H 2.0  Turbo Z20LEL / Z20LER
Astra H 1.6 Turbo Z16LET
Astra H 1.9 CDTI Z19DT Z19DTJ Z19DTH
Astra H 1.3 CDTI Z13DTH
Astra H 1.7 CDTI Z17DTL Z17DTH
Astra J 1.4 Turbo A14NEL A14NET
Astra J 1.6 Turbo A16LET
Astra J 1.7 CDTI A17DTR Z17DTS
Corsa D 1.6 Turbo VXR Z16LER A16LER A16LES
Corsa D 1.6 Turbo Z16LEL
Corsa D 1.3 CDTI Z13DTH
Corsa D 1.7 CDTI Z17DTR A17DTS
Insigna 1.4 Turbo A14NET
Insignia 1.8 Z18XER A18XER
Insignia 1.6 Turbo Z16LET A16LET
Meriva A 1.6 Turbo VXR Z16LET
Meriva B 1.4 Turbo A14NEL A14NET
Meriva B 1.7 CDTi A17DTR
Mokka 1.7 CDTi A17DTS
Vectra C / Signum 2.2 Z22YH
Vectra C / Signum 1.9 CDTI Z19DT Z19DTH
Zafira B 2.0 Turbo Z20LEH
Zafira B 2.0 Turbo Z20LER
Zafira B 2.2 Z22YH
Zafira B 1.9 CDTI Z19DT Z19DTH
Zafira B 1.7 CDTI A17DTR A17DTS
Fiat:
Punto 1.4 Turbo
Punto 1.9 CDTI 1
MITO 1.6 CDTI 1.9 CDTI
Bravo 1.4 Turbo
Croma
Alfa:
147
159
Brera
Mito 1.4 Turbo
Mito 1.6 CDTI
Lotus:
Europa